In honor of Fat Tuesday and Mardi Gras we here at White Mountain wanted to provide you with the ultimate medicated experience! Many patients come in asking how to cook with cannabis, mostly little things like brownies… well today we get fancy! The list below has some yummy treats you can try out at your party or whenever!
Making Cannabutter/Canna Oil –  is the first step in all these recipes. If you're not with the in crowd that have one of those Magic Butter Machines here's a quick and easy way to start!
(Try using at least a Quarter (¼ oz) of Decarboxylated Cannabis, *2-3 cups Water and *1 ¼ cups unsalted Margarine, Butter or Oil.)
Slow Cooker – Add butter or oil, cannabis, and water to the slow cooker and cook on low for 4 to 6 hours. You can simmer longer if you'd like but it seems to just give more color and herby taste. Use cheesecloth to drain and separate cannabis material from liquids and sit in the fridge overnight to harden. Use a knife to cut a hole and drain water from your cannabutter/cannaoil.
Stovetop –  Place butter or oil, cannabis, and water in a large lidded Dutch oven on the stove top.  Bring to a boil, reduce heat to very low and simmer for about 2 hours. Take care and monitor the liquid level often, adding water as necessary to always keep at least 3 cups in the pot. Use cheesecloth to drain and separate cannabis material from liquids and sit in the fridge overnight to harden. Use a knife to cut a hole and drain water from your cannabutter/cannaoil.
*Of course you can always look at videos and other articles online for cannabutter help too!
Slow Cooker (Cannabis) Jambalaya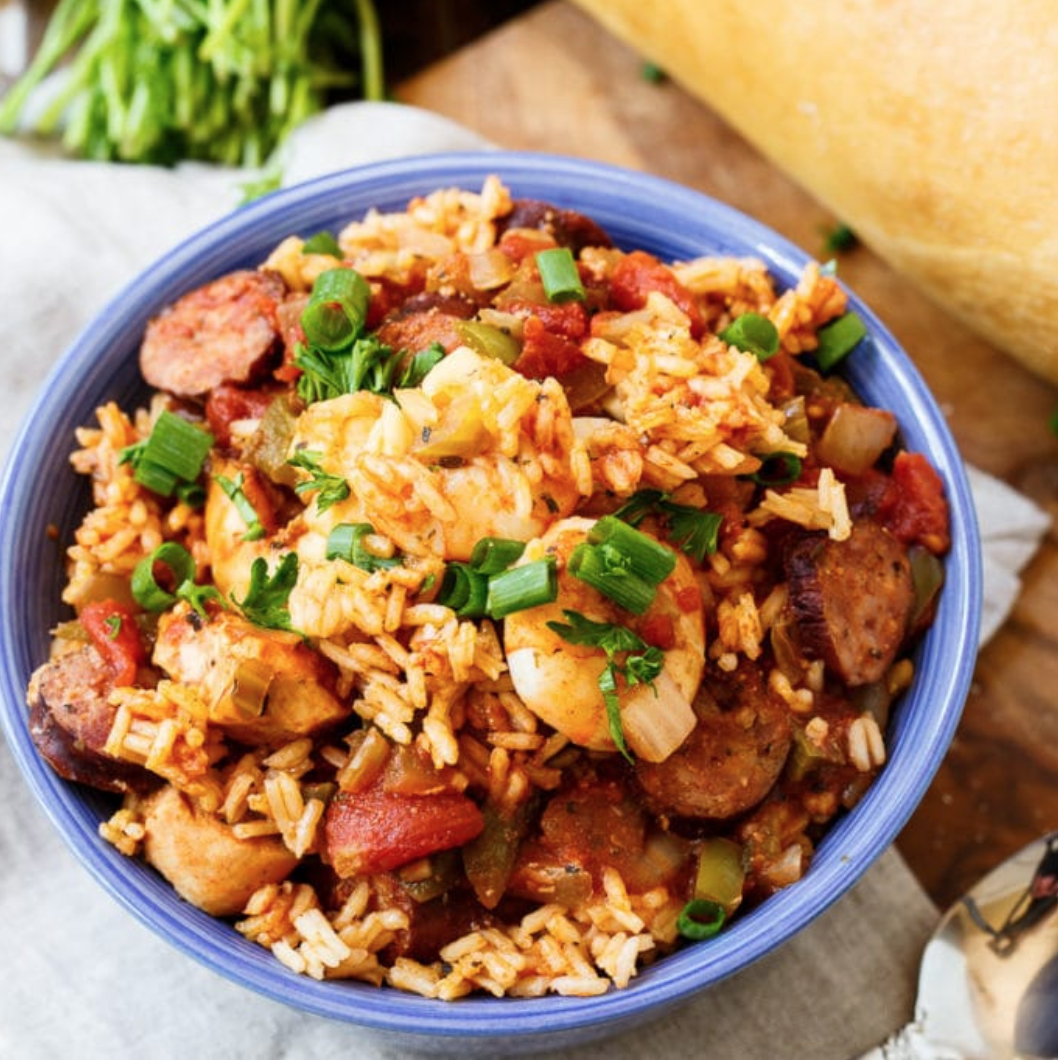 Ingredients



2 Tablespoons Cannabis Infused Olive Oil
1 pound boneless, skinless chicken breast or thighs
1/2 pound smoked sausage, cut into 2-inch slices
1/2 large onion
1/2 large green pepper
3 stalks celery
1 (28oz.) can of stewed tomatoes
2 cloves of garlic
1 cup of chicken broth (for chicken bouillon-1 bouillon for 1 cup of water)
1/2 Tablespoon cajun spice mix
1/2 teaspoon dried thyme
1/2 teaspoon dried oregano
1/2 pound extra large shrimp, peeled and deveined
1 cup of long-grain rice
Directions

1) Sauté the onion, green pepper, & celery in Cannabis Infused Olive Oil for 3-4 minutes on medium-high heat. Add the garlic for 1 minute more.
2) In a large (5-quart) slow cooker combine the onion, green pepper, celery, & garlic mixture with the chicken, sausage, tomatoes, chicken broth, spice mix, thyme and oregano.
3) Cook on low for 5 hours.
4) Add shrimp and rice, raise heat to high and cook for 30 minutes more.
5) Sprinkle with optional toppings of parsley, cilantro, or avocado.
Medicated Red Beans and Rice Veggie Burgers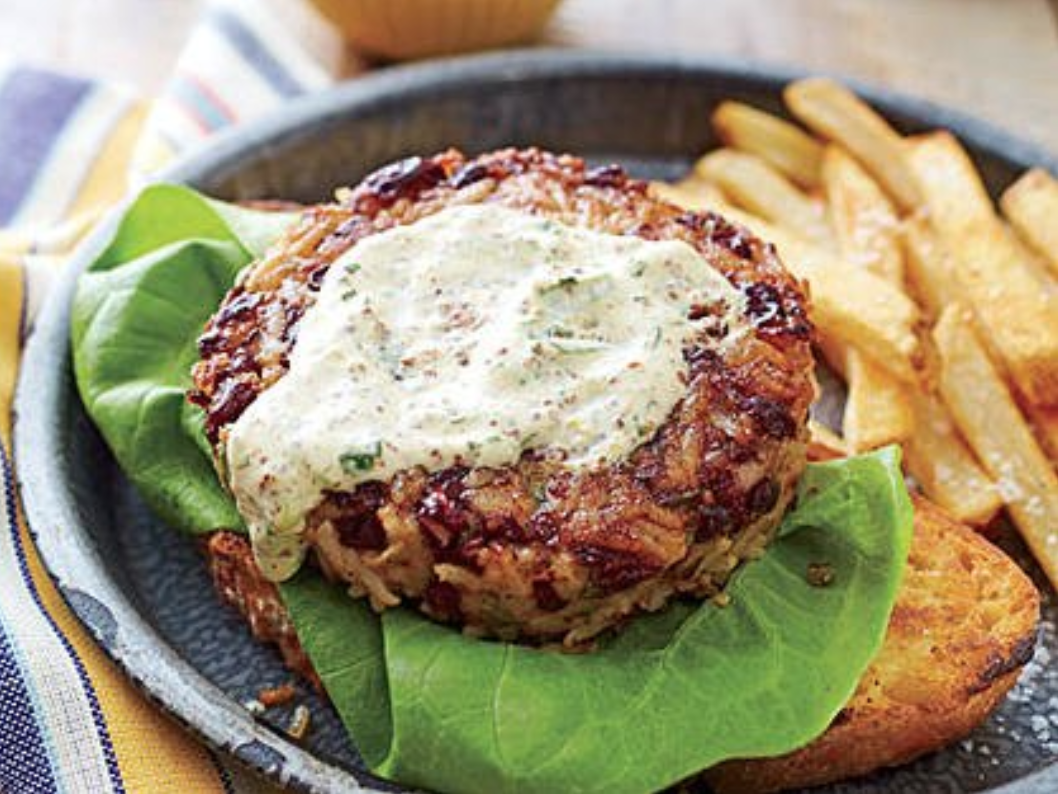 Ingredients
1/2 cup uncooked long-grain white rice

2 (16-oz.) cans red kidney beans, drained and rinsed

1/3 cup minced green bell pepper

1/3 cup minced sweet onion

2 tablespoons minced celery

1 tablespoon Creole seasoning

2 garlic cloves, minced
3 tablespoons Cannabis Infused Olive Oil

1 large egg, lightly beaten

3 tablespoons mayonnaise

3 tablespoons Creole mustard

2 tablespoons minced green onions

2 tablespoons finely chopped fresh flat-leaf parsley

6 butter lettuce leaves

6 (1/2-inch-thick) crusty bread slices, toasted
Directions

1) Bring 1 1/2 cups water to a boil in a small saucepan over medium heat; stir in rice. Reduce heat to low. Cook, stirring constantly, 15 minutes or until water is absorbed and rice is tender.
2) Mash red kidney beans in a large bowl with a fork or pastry blender. Stir in bell pepper, next 5 ingredients, and cooked rice until well blended. Shape mixture into 6 (1/2-inch-thick) patties.
3) Cook 3 patties in 1 1/2 Tbsp. infused cannabis olive oil in a large nonstick skillet over medium heat 5 minutes on each side or until golden. Repeat procedure with remaining oil and patties.
4) Stir together mayonnaise, Creole mustard, green onions, and parsley. Place 1 lettuce leaf on each bread slice; top each with 1 patty and desired amount of mayonnaise mixture.
(Cannabis) Bananas Foster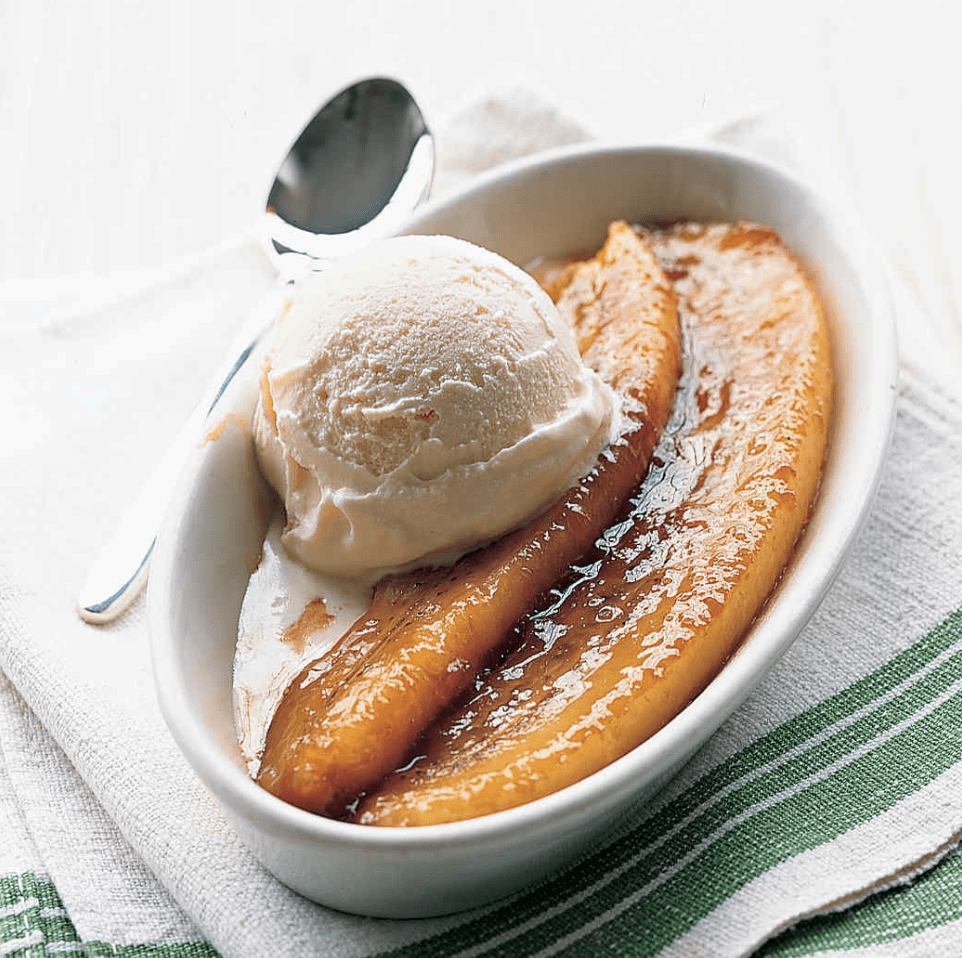 Ingredients
4 medium-size ripe bananas

1/2 cup Butter (using cannabutter here wouldn't be bad either!)

1 cup firmly packed brown sugar

1/4 cup banana liqueur

1/2 cup rum

(Medicated) Vanilla Ice Cream (WMHC sells 50mg and 150mg doses)
Directions:

1) Cut bananas in half crosswise; cut each half in half lengthwise. Melt butter in a large skillet over medium-high heat; add brown sugar, and cook, stirring constantly, 2 minutes.
2) Add bananas to skillet, and remove from heat. Stir in liqueur and rum, and carefully ignite the fumes just above mixture with a long match or long multipurpose lighter. Let flames die down.
3) Return skillet to heat, and cook 3 to 4 minutes or until bananas are soft and curl slightly. Remove from heat. Serve banana mixture immediately over Medicated Vanilla Ice Cream.