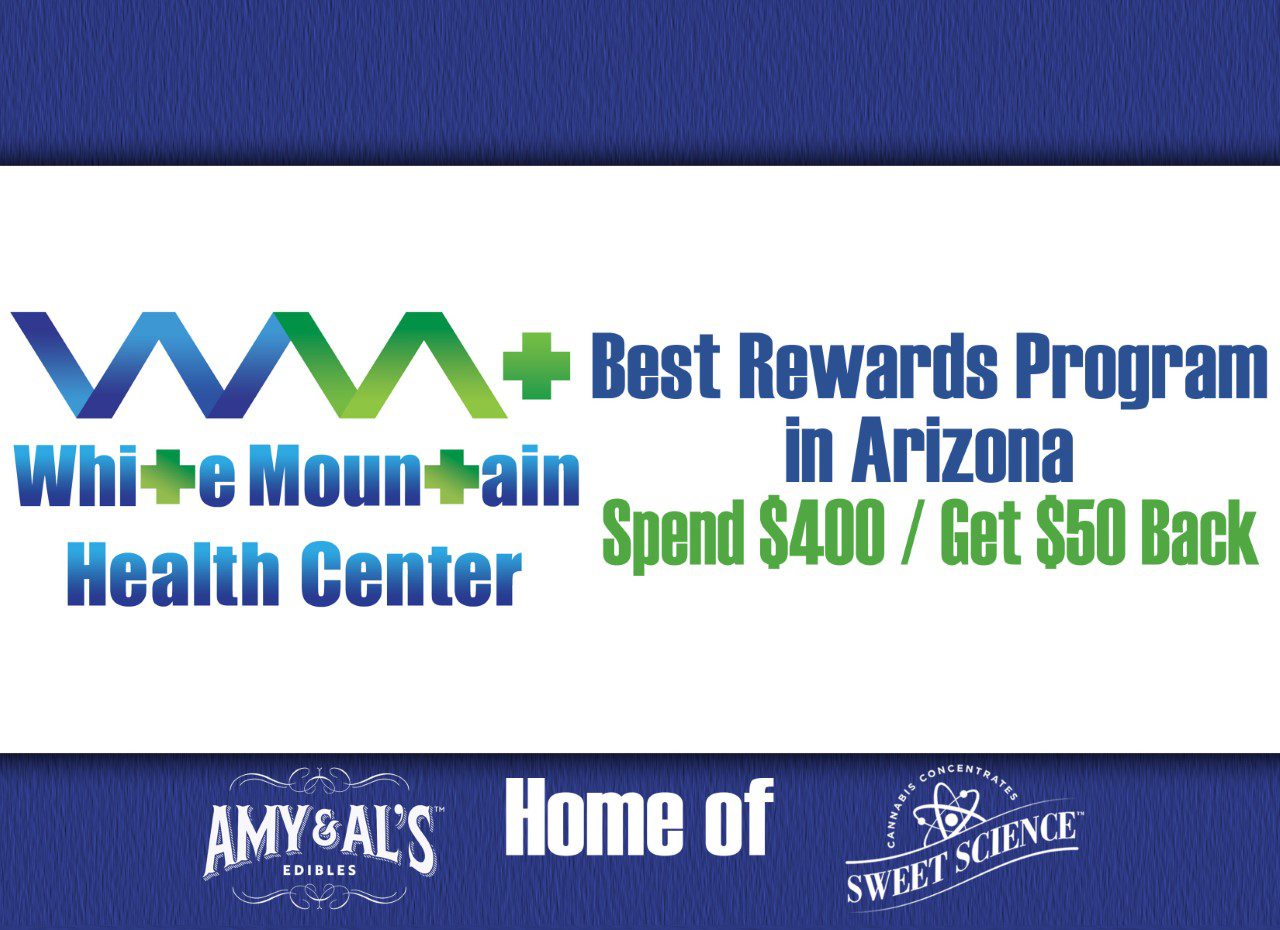 Starting Date: Wednesday, August 21st 2019
White Mountain Health Center would like to announce their New Point System! Starting 8/21/19 there will be a new points system taking effect along with new daily deals and product pricing!
Special Offers:
NEW Points

Every $1 spent equals 1pt.
Every 400pts = $50 in house credit!!

OLD Points

Points amassed prior to 8/21/19 date will still be able to be used at old system value (100pts = $3 in house credit) until the END OF 2019!